A Message from Dean!
"After 35 yrs owning and operating Dinomotive it was time to step back and turn it over to the very capable hands of Auto Select in Weston.  
Butch and his staff have given me reason to believe they can handle my customers well!!  I am going to give some tech support during the transition and I expect this to be great for my customers!  I am truly grateful to all my patrons over all these years!!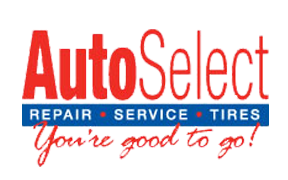 DINOMOTIVE is now part of Auto Select in Weston located just across the street from our current location. 
DINOMOTIVE is a locally owned business that understands people do not want to waste time and money for unnecessary repairs or guess work. The shop has been delivering results since opening in 1988. Our goal is to provide both a superior customer experience and tremendous value for our customers.
Now that we are part of Auto Select and still locally owned, we will continue to offer that same great service with these added features!
Rewards: You earn up to 3% of every repair and service to spend on future repairs. Rewards Program information.
Free Oil Changes: Buy 5 oil changes and the 6th one is free with Oil Change Rewards. (Want to save more on oil changes? Try our Oil Change Coupon Club.)
Free Loaner Cars: Can't be without wheels? Borrow a loaner car.
Shuttle Service: We're happy to give you a ride back home or to the office.
Free Valet Service: We'll pick your vehicle up for service and return it to you when the work is done… no charge!
Great Guarantee: We stand behind everything we do with a 36-month/36,000-mile nationwide warranty.
Military Discount: We are proud to honor our Clients who serve our country in the Armed Forces. Our active and retired military clients can receive a 5% discount off their repairs and service.
At Auto Select, we know how much you depend on your vehicles. That's why we are driven to deliver reliable automotive repairs and stellar customer service!
NEED A REPAIR OR ROUTINE SERVICE? Give Butch a call at 715-355-4200
or CLICK HERE to request an appointment online.